---
Aim 1: Coordinate and Facilitate Resource Access.
Aim 2: Facilitate Team Science.
Aim 3: Promote Translational Research.   
---
Services offered by the TRSC:
Biostatistics

Geospatial Analysis

Data Requests

Research Design Consultation

Publication Assistance: Finding the right journal, review, etc.

Grant Review and support

Funding Response and Team Building assistance

IRB Assistance

Research Translation   
---
The innovative CURES Multifactorial Integrative Design Analytic System (MIDAS) is an Enterprise Geographic Information System (GIS) providing spatial analysis & data analytics, access to public data sets and shared CURES data repositories, and report back capabilities, including dashboarding, publicly facing websites and StoryMaps. CURES members can login HERE.
If you are interested in learning more, please email Dr. Graham Parker at gparker@med.wayne.edu.
---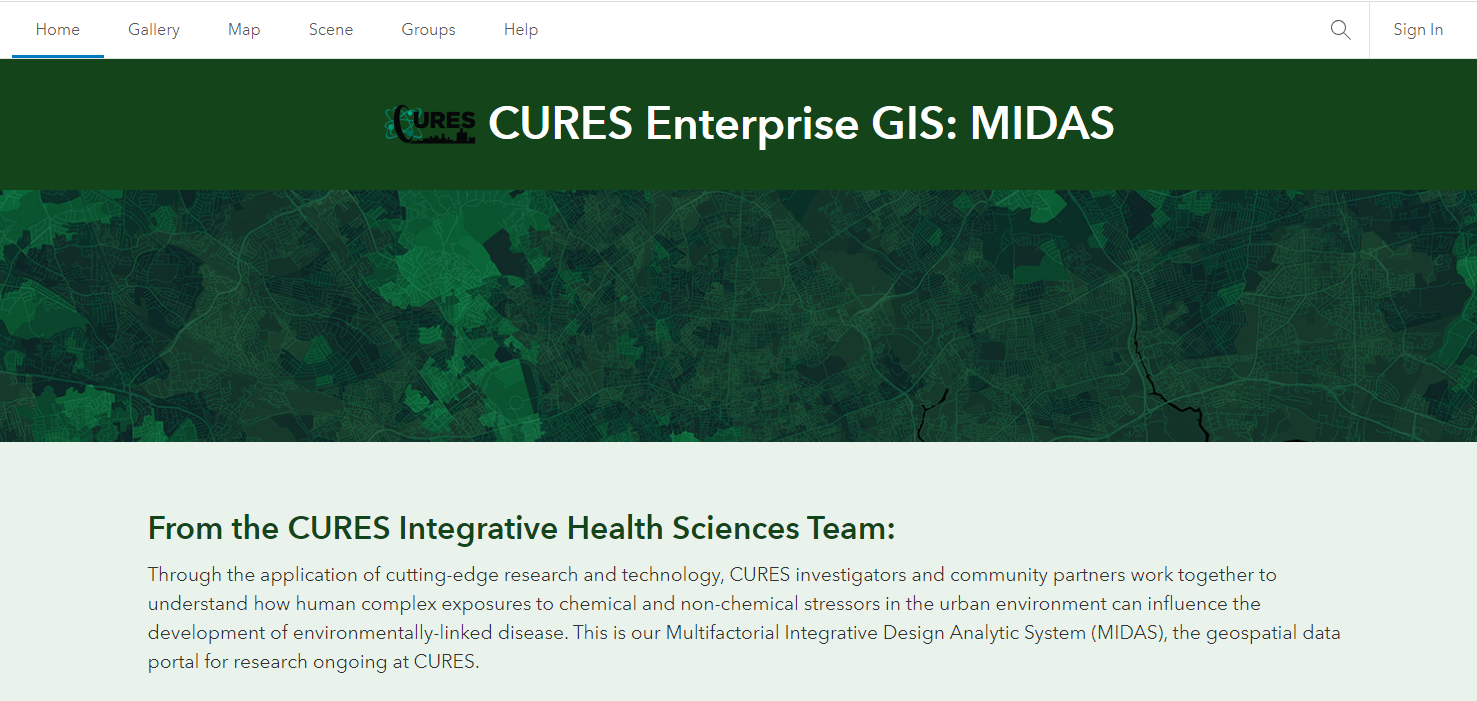 Our Team:
Core Lead: Graham Parker, PhD, Wayne State University Resources & Translational Design. gparker@med.wayne.edu
Co-I: Ganesa Wegienka, PhD, MS in Biostatistics, Henry Ford Health Cohorts and Observational studies. gwegien1@hfhs.org
Co-I Steven Korzeniewski, PhD, MA in Health Communication, Population Health Data Science, Visualization and Biostatistical Institutional Referral at Wayne State University. skorzeni@med.wayne.edu
Co-I Erin Bunting, PhD, Early Detection Analytics. Dr. Bunting is an Assistant Professor in the Department of Geography, Environment, and Spatial Sciences and Director of the Michigan State University RS&GIS team. ebunting@msu.edu
Collaborator Shanique Brown, PhD, Team Science. shanique.brown@wayne.edu
Consultant Greg Dyson, PhD, Associate Professor of Population Science within Wayne State University's Department of Oncology and Biostatistician within Karmanos Cancer Institute's Biostatistics and Bioinformatics Core. gregdyson@wayne.edu
---

---
Funded by NIEHS EHS Core Center Grant #P30ES020957