Periodically we provide funding to support local projects aimed at addressing an environmental issue in Detroit. Fliers and applications for mini-grants are located here when calls are open. We encourage recipients to report back on the outcomes from thier work which are posted as resources for those who may benefit from those projects. For questions regarding our mini-grants you can contact our Program Manager via email at carrieleach@wayne.edu.
---
2019 RFA Mini-Grants: Piloting Air Quality Sensors in Detroit 
Thank you for your interest in this mini-grant. Questions can be directed to Carrie Leach, Community Engagement Program Manager, at carrieleach@wayne.edu. You can access the application and announcement flier cotntaining additional information below, however, the call for applications is now closed. 
---
2019 Mini-Grant Projects  
Thank you for your interest in our mini-grant program. We are no longer accepting applications. Please contact Carrie Leach, Community Engagement Program Manager, at carrieleach@wayne.edu if you have questions.
---
2017-2018 Community Engagement Mini-Grant Projects
Healthy Detroit Soils
Keep Growing Detroit focused on broadening community knowledge of lead in Detroit soils through soil testing in urban gardens, providing education and training for gardeners, supporting safe and sustainable gardening practices, and connecting gardeners with high soil lead level to other lead mitigation resources. Pictured: KGD staff member, Tepfirah (Tee) Rushdan, with future community garden ambassadors. Visit their Garden Resource Program page.
---
Detroit Farmers' Water Management Almanac
The Detroit Farmers' Water Management Almanac is a toolkit to assist Detroit urban farmers with irrigation and water management techniques. The Almanac will be created by the Oakland Avenue Urban Farm with knowledge gained from rainfall research at the Oakland Avenue Urban Farm and shared with urban farmers in Detroit and beyond.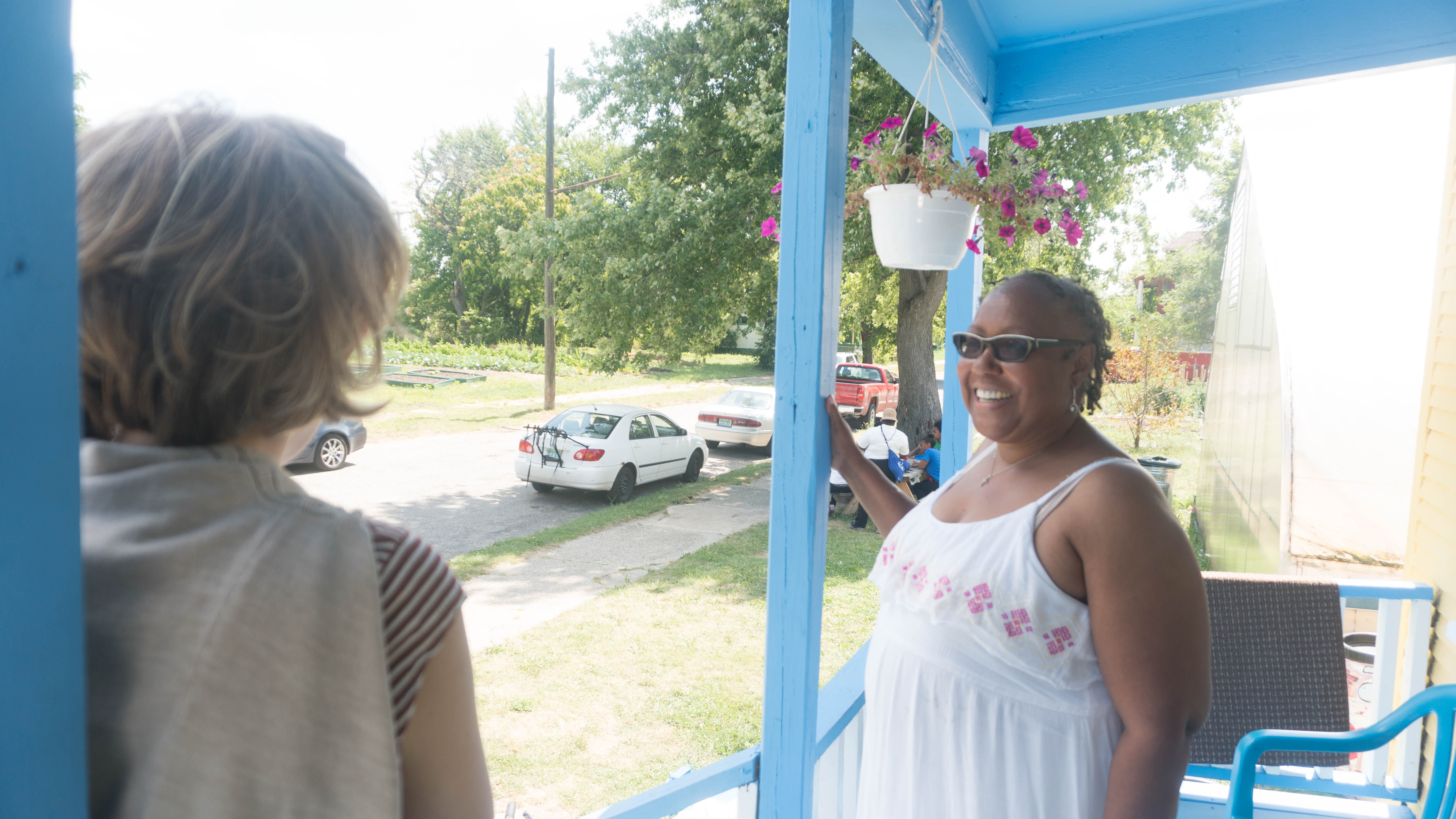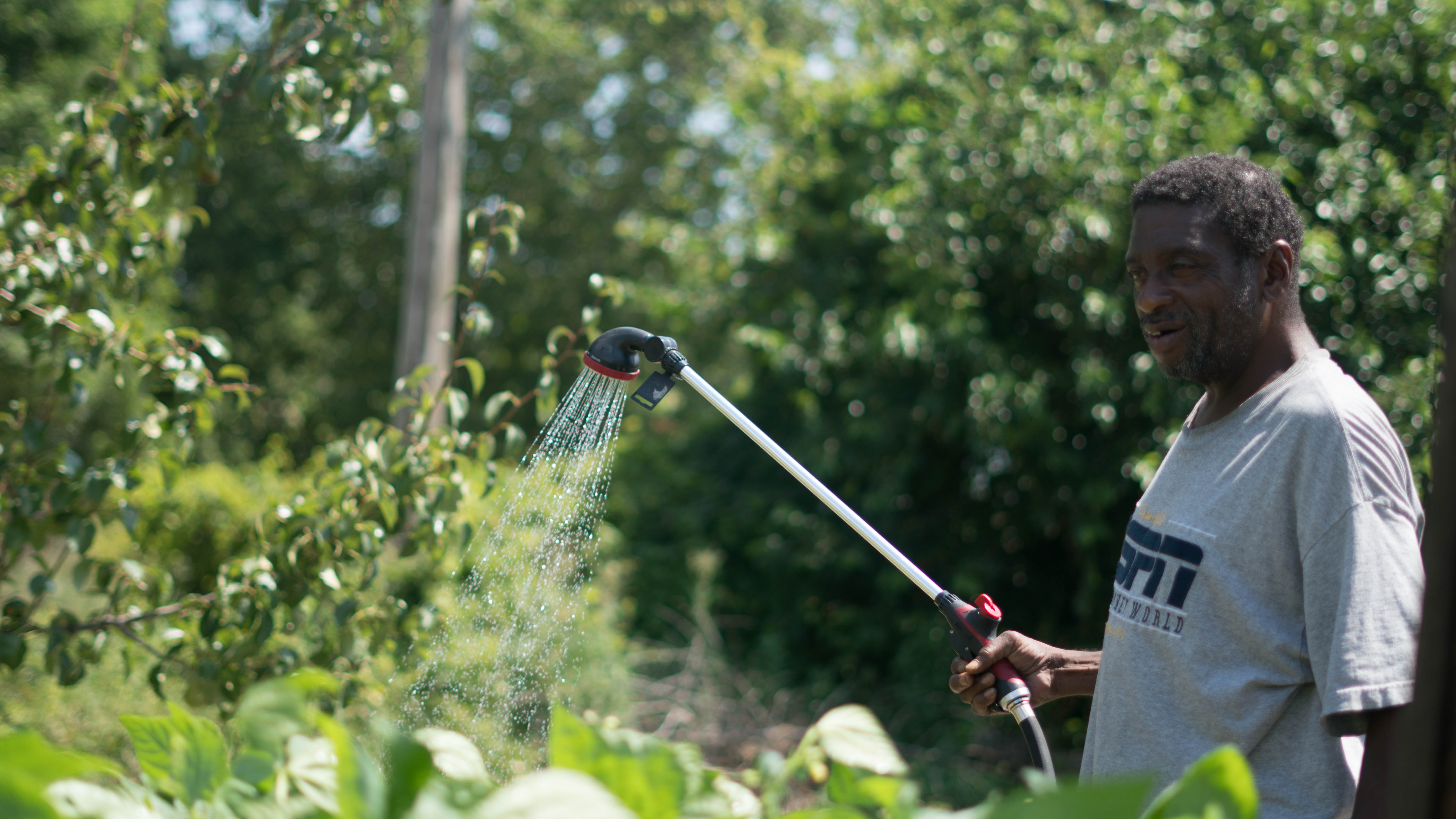 ---
Breathe Free Detroit
The Ecology Center focused on the Detroit Renewable Power incinerator. The project aimed to build capacity within the communities affected by the incinerator, giving them the ability to advocate for themselves. The project included advocacy training for community members and education sessions about the environmental impacts of the incinerator.
Locate their one page fact sheet by clicking here.
---
Reducing Deadly Diesel Emissions in Detroit
RDDEID is a public awareness campaign around Detroit's Anti-Idling Ordinance. Southwest Detroit Environmental Vision organized community forums to disseminate information on the ordinance and get information on idling "hot spots" in Southwest Detroit. The six-week campaign included workshops and focus groups that engaged community members, local industry, the Detroit Police Department, and others.
---
Urban Residential Soil Lead Remediation Strategies
The target of EcoWorks Urban Residential Soil Lead Remediation Strategies project is widespread soil lead contamination. Their goal is to apply and test a low-cost remediation strategy that will directly impact soil quality and reduce child lead exposure in Detroit. The project will employ Detroiters as resident scientists and engage the general public about lead-safe practices and current lead remediation programs.
To learn more about the research study and to have your soil tested please click here.
---
Community Air Enforcement Project
The Great Lakes Environmental Law Clinic  (GLELC) coordinated with community-based organizations in Detroit around air emissions violations. Public workshops educated residents about the legal process after a facility violates an air emission standard and how to participate in the process and advocate for Supplemental Environmental Projects (SEPs) that benefit the community. Read thier full report on SEPs: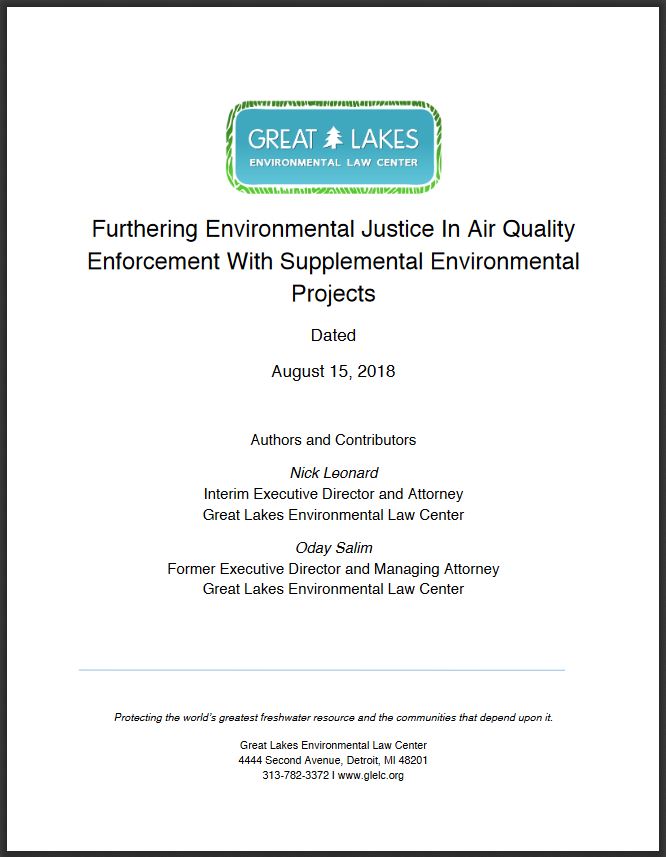 ---